Cosrx is a relatively young brand in the K-beauty world, but soon gained a lot of popularity especially among the acne and troubled care community. They have a number of awesome products that are effective yet well priced. In this post, I'd like to pin point a few products from Cosrx that are worth trying.
My overall impressions about Cosrx include:
Frequent use of AHA and BHA which are proven and well known for effectively treating acne prone and clogged skin
High content of effective ingredients
Affordable
Simple ingredients list
Mostly fragrance free and alcohol free
Low sensitivity and irritation
Genuinely effective and give great results in treating acne and clogged pores
Now let's start with the products.
Cosrx Acne Pimple Master Patch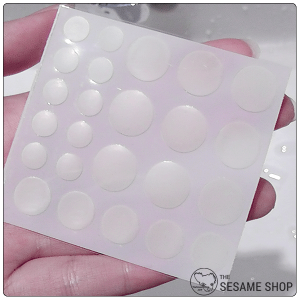 This is my favourite product from Cosrx. It's cheap and effective. It treats the pimple by isolating it from the external environment, and keeps you away from picking at it. By using this product, pimple quickly comes to its head and can be easily pushed out from its root, without much force. This means, that the skin is least damaged and there is no spreading of bacteria which would often cause further breakouts in the same area. Highly recommend this to anyone and everyone. I have a full review here if you're interested.
Cosrx One Step Pimple Clear Pads
This is another product I would always have on my counter. This BHA containing pad is designed to unclog pores and reduce acne. I use it to wipe over my face on days where I could sense there are pimples developing. The pad helps unclog my pores and reduces the amount of acne I would get. I use it right after cleansing and prior to applying essence. I also use it to clean my earrings.
Cosrx Low pH Good Morning Gel Cleanser
This is an SLS-free, low pH cleanser from Cosrx. If you wonder why does anyone even want to care about the pH of a cleanser, pH is actually extremely important in skincare, especially acne prone skin. Low pH helps strengthening your skin's natural barrier, giving it power to retain moisture, resist bacteria and external radicals. For acne prone skin, low pH is a less friendly environment for bacteria growth. This low pH cleanser from Cosrx is extremely affordable, making it a great product not only for the face, but also for the body.
Cosrx AHA/BHA Clarifying Toner / AHA7 Whitehead Power Liquid / BHA Blackhead Power Liquid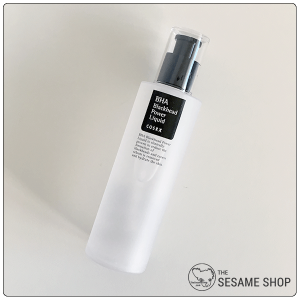 These are the AHA/BHA products from Cosrx and they have received highly rated reviews from their users.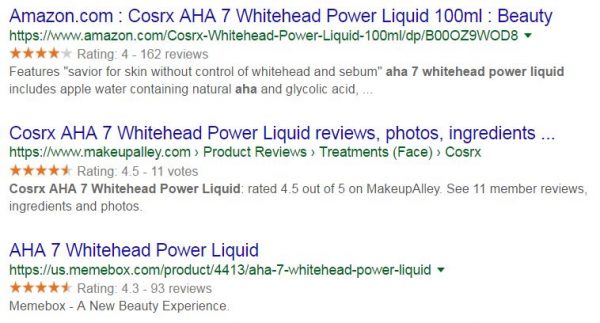 They contain potent amount of acids for treating clogged pores and acne prone skin. As mentioned above, low pH helps to strengthen the skin's natural barrier and resists bacteria growth. AHA/BHA also chemically exfoliate the skin by removing dead skin cells and unclog the pores by dissolving sebum inside the pores.  Incorporating these acids into your skincare routine (start with one at a time, several times a week) would not only see improvements in clarity of your skin, but also radiance and smoothness due to the exfoliating functions.
Cosrx Oil Free Ultra Moisurizing Lotion (with Birch Sap)
This is a relatively new introduction from Cosrx, but has received overwhelmingly good reviews from the users.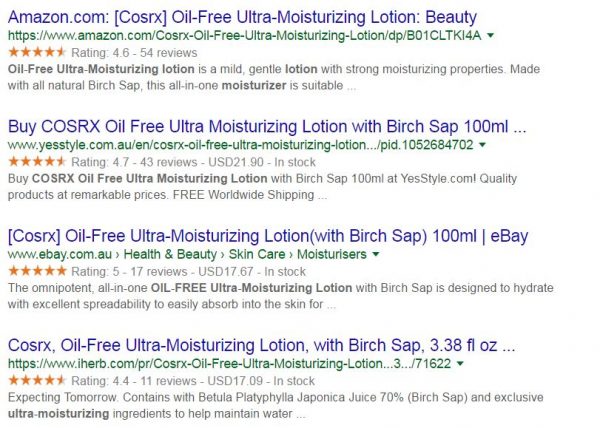 As mentioned above, Cosrx is famous for their acid products and they have created this lotion to combat the irritation and sensitivity that people experience with the using of acid products. The lotion contains 70% birch sap, which is a magical ingredient used by expensive skincare brands. Birch sap is great at soothing, hydrating and protecting the skin, and a perfect treatment for sensitive and irritated skins.
Cosrx Advanced Snail Essence/Cream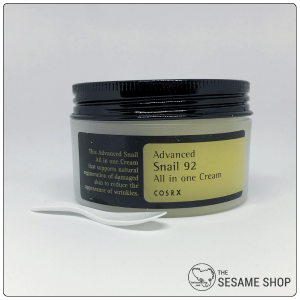 The snail series from Cosrx contains over 90% Snail Secretion Filtrate, which is an ingredient proven to repair and treat damaged skin. These products can again pair with the acid treatments from Cosrx, help soothe and repair compromised skin conditions. Use of snail products would see improvements in the skin's hydration level, elasticity and smoothness.
 Cosrx PHA Moisture Renewal Power Cream
This is the most recent introduction from Cosrx, which only launched 1 month ago (in April). Although it has not been tested by many, it has received positive reviews from those who have tried. This cream uses gentler polyhydroxy acids (PHA), designed for people who find AHA/BHA too harsh on their skin. Although much gentler on the skin and penetrates not as deep into the skin, the effectiveness of PHA is comparable with AHA/BHA, with added benefits of its moisture drawing properties.
Cosrx Honey / Rice Overnight Mask
These two overnight masks are again loved by many. Both masks are of non-heavy, non-sticky texture, making them easily adoptable even by those who has never used sleeping masks before. These two masks are greatly soothing and hydrating, providing relief to troubled (and normal) skin and those receiving harsh treatments. They form a protecting layer on the skin for the whole night, help amplifying the skincare benefits while you're asleep. Using of overnight masks would see smoother, more radiant and plump skin in just after a few uses.
So have you tried Cosrx products? I'd love to hear about your thoughts on them. What is on your next to try list?
If you are interested in trying any of the above, leave us a message with your order, and we'll throw in some samples. We don't always have every single product sample, but we'll try our best.
Love.
Related Posts