For me, sunscreen is something that I religiously use every time before stepping out of the house. The thought of exposing my bare skin underneath Australia's sunlight makes me shiver. I hope you're doing the same and protecting your skin from all sorts of trouble.
If you're new to sunscreens, check out our previous post on sunscreen basics to learn about SPF vs PA and Chemical vs Physical sunscreens.
In this post, I'd like to elaborate on the benefits of physical sunscreens. For so long that the market has been focusing on chemical sunscreens because that's what people prefer – lightweight, spreadable and invisible on the skin, none of which align with the properties of physical sunscreens. But physical sunscreen has one major benefit that cannot be overlooked. That's its inertness. Because the UV filters are physical, they block the UV rays by simply reflecting it, rather than absorbing it and converting it to heat, which is what chemical sunscreens do and the reason that they irritate the skin.
For those with a stronger skin barrier, you may not notice the irritation at all. But for those with sensitive skins, your skin might get red and heated very easily when using chemical sunscreens. This then leads to increased sebum production, increased bacterial activities, increased inflammation and dehydrated, premature skins. For those, changing to a physical sunscreen will help greatly.
Over the years, I've tried a couple of physical sunscreens, but none of them was wearable in my opinion. They were dry, difficult to spread, patchy on the skin and left the horrible Peking-opera-like white cast on the face. No, thanks.
But as skin sensitivity becomes more common, the industry started to explore ways that they could make physical sunscreens more wearable. And you'll be surprised how far they've gotten. I recently tried the A'pieu Madecassoside Sun Cream, which is a 100% physical sunscreen, and I was blown away by its texture.
It's silky smooth, spreads very well and leaves zero white-cast. It's super affordable and gentle on the skin. I highly recommend giving it a try next time you're looking for a sunscreen.
Packaging
A'pieu Madecassoside Sun Cream comes in a long, plastic tube with a screw-top cap. The nozzle is thin and long, like those ones you get with an ointment. I love the design of it, you're able to control the exact amount to dispense, whether a small dot or a large dollop. Overall, the packaging is sleek, practical and hygienic.
Ingredients
Centella Asiatica Leaf Water, Cyclopentasiloxane, Dibutyl Adipate, Water (Aqua), Dipropylene Glycol, Cyclohexasiloxane, Titanium Dioxide, Zinc Oxide, Phenyl Trimethicone, PEG-10 Dimethicone, Hydrogenated Poly(C6-14 Olefin), Niacinamide, Aluminum Hydroxide, Sodium Chloride, Stearic Acid, Dimethicone, Disteardimonium Hectorite, Beeswax (Cera Alba), Cetyl PEG/PPG-10/1 Dimethicone, Dimethicone/Vinyl Dimethicone Crosspolymer, Glyceryl Caprylate, Chlorphenesin, Triethoxycaprylylsilane, Oenothera Biennis (Evening Primrose) FlowerExtract, Citrus Grandis (Grapefruit) Peel Oil, Madecassoside, Disodium EDTA, Adenosine, Citrus Limon (Lemon) Peel Oil, Glycerin, Asiaticoside, Lavandula Hybrida Oil, Pelargonium Graveolens Flower Oil, Citrus Nobilis (Mandarin Orange) Peel Oil, Juniperus Mexicana Oil, Sodium Hyaluronate, 1,2-Hexanediol
Instead of water, this sunscreen uses Centella Asiatica Leaf Water as its base, which is aimed at soothing and reducing inflammation in the skin. It also contains Madecassoside – the active component of Centella Asiatica. I think the use of Centella Asiatica is great in helping to reduce the burden on the skin when it's already trying hard to resist the external damages.
The second ingredient is Cyclopentasiloxane, which is silicone. It also contains a bunch of other silicone ingredients like Phenyl Trimethicone, PEG-10 Dimethicone, Dimethicone, etc. The product itself doesn't feel "silicone-y", but it should be understood that you do need a lot of slip, to make a physical sunscreen apply well.
The physical UV filters used are Titanium Dioxide and Zinc Oxide, two widely used ones. Both of them are necessary to cover the wider spectrum of UV rays.
Note it also contains Niacinamide, a great skin brightener.
The overall number of ingredients is actually not that much for a sunscreen. There's no mention whether the UV filters are nano-particles. If you're concerned, I suggest avoiding it to be safe.
Scent
It has a slight "sunscreen" scent, with not much fragrance.
Colour
White colour out of the tube.
Texture
It has the texture of a cream, with a slight grease. It's quite similar to common chemical sunscreens or foundations. If you've tried the Cosrx Aloe Soothing Sun Cream, it's very similar. The cream spreads well on the skin, without feeling "silicon-y" or any sort of film on the skin.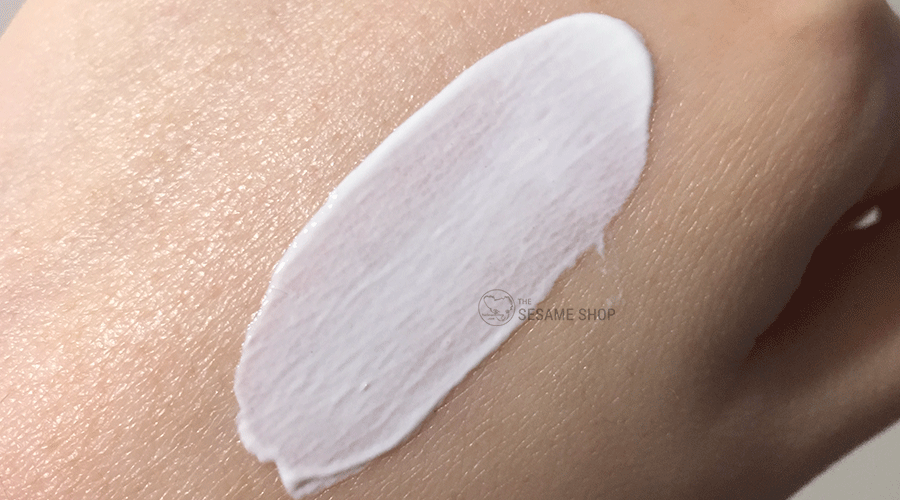 Application
I use sunscreens at the very last step of my morning skincare routine, following the Nacific oil serum.
This sunscreen glides on the skin smoothly and spreads quite far. The sunscreen absorbs into the skin quickly and leaving a slightly radiant finish. It doesn't feel sticky or greasy. There are no white-cast left behind.
The cream sits very well under makeup, without noodles or sliding around.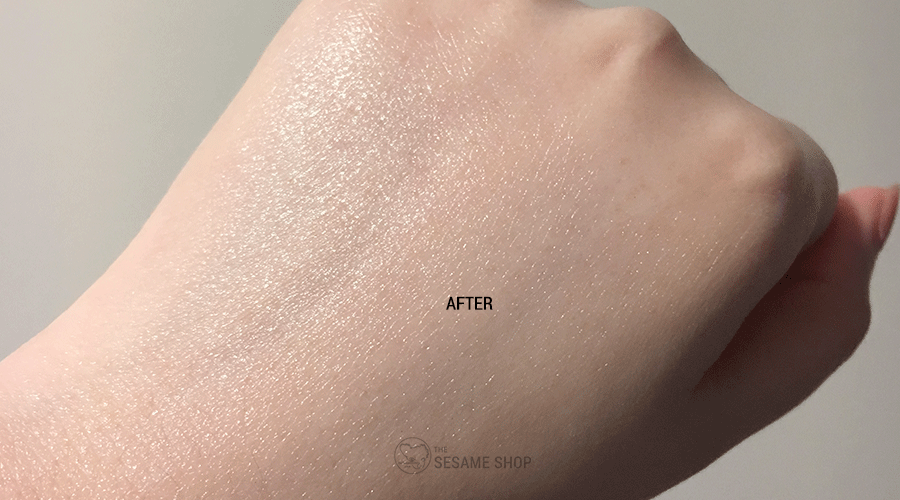 Results
This sunscreen leaves the skin smooth, brightened and slightly radiant. It feels very comfortable on the skin and I love how it doesn't dry out my skin during the day.
I notice my skin is not as red and heated when using this sunscreen.
Price
A'pieu Madecassoside Sun Cream retails for 9,000 Won (~AUD$11.25) for 40g of product. I don't think you can get any better.
Verdict
This is a great sunscreen whether you have sensitive skin or not. Get it now and stock up while you can!
Where to Purchase?
Related Posts