We touched on the concept of "double cleanse" in our previous Cleansing Routine post. If you're wearing makeup, you should be very familiar with the double cleanse concept whereby you remove your makeup first, then follow by a water-based cleanser to cleanse the skin. Even if you don't wear makeup, double cleanse is essential for removing sunscreen and clearing out the pores.
The most common and my favourite double cleanse combo is cleansing oil/balm plus a water-based cleanser. The oil-based cleanser will effectively dissolve the makeup, sunscreen and sebum on the skin, allowing the water-based cleanser to get into the pores and cleanse properly.
Although I'm a huge believer of double cleanse, I am clearly aware that:
Cleansing is the most skin-damaging step in your skincare routine.
It can easily disturb your water-oil balance, causing excessive oiliness or dryness and damage your skin barrier, causing irritations or redness.
Therefore, it's very important to choose your cleansers carefully.
In this post, I'll share my favourite double cleanse combo: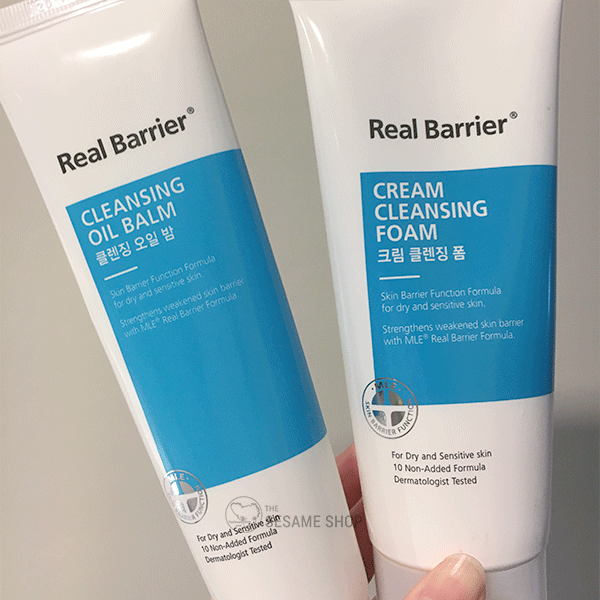 Real Barrier Cleansing Oil Balm + Real Barrier Cream Cleansing Foam
In fact, the entire Real Barrier line is great.
Real Barrier Cleansing Oil Balm
This oil balm has a softer texture compared with other cleansing balms that come in a tub. It's almost in between an oil and a balm. It melts instantly in contact with the skin. The main ingredient is Caprylic/Capric Triglyceride, a lightweight natural oil made from coconut oil and glycerin.
Once it melts to an oil in your palms, it works just like a cleansing oil, removing makeup, dirt, sebum, etc as you massage it all over the skin. I use it on my eye area and it doesn't sting the eyes. It has a slight citrus scent from the Bergamot Oil, which feels refreshing and soothing.
The balm emulsifies quickly when added with water and rinses off easily. It leaves almost no residue on the skin and makes the skin feel very soft and hydrated.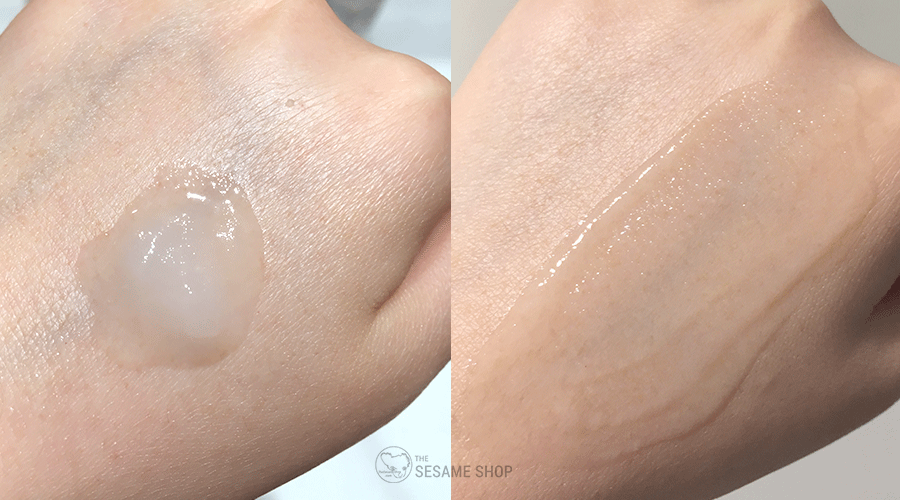 Real Barrier Cream Cleansing Foam
This cream cleansing foam was my favourite cleanser for 2019 and it continues to be. It's extremely gentle and non-drying, solves all your concerns with water-oil balance.
When paired with the cleansing oil balm, this cleanser works even better at keeping the skin balanced and hydrated.
As the oil balm cleansed away all the scum on the surface, the cleansing foam washes away any residual impurities in the pores. The low pH formula helps greatly at balancing the skin's pH and building a strong skin barrier.
The Duo
When using this duo together, my skin felt comfortable, stable and balanced. My skin became more resilient and I didn't develop any pimples.
Cleansing is probably the most difficult skincare step to get right, yet the most overlooked step. If you're experiencing persistent skin problems, give this duo a go.
Related Posts