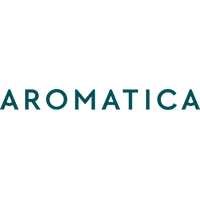 Established by Aromatherapist Jerry Kim in 2004, Aromatica has its roots in natural botanical extracts and essences. Their signature silicone-free and sulphate-free Rosemary Shampoo was developed in 2006 and is still ranked highly by many users and beauty editors.
Aromatica is a pioneer in clean and sustainable beauty. They were the first Korean brand to receive U.S. EWG VERIFIED certification. They were also one of the few cosmetic brands around the world using 100% recyclable packaging for all of their products.
Aromatica is ECO CERT certified, cruelty-free and vegan.
Aromatica has a range of products across skincare, haircare, body care and aromatherapy.
Our favourite products from Aromatica are:
Balancing Feminine Wash Pure & Soft, it feels like cloud, super soft and smooth, and we particularly like the natural, stimulant-free and pH-balanced formula.
Orange Cleansing Sherbet, removes makeup without removing the natural oils on the skin with its 100% natural, PEG-free and surfactant-free formula.
Rosemary Scalp Scrub, restores fresh and healthy scalp, reduces hair loss and adds a tonne of volume to any hair style.
We love Aromatica because:
Their actions towards a more sustainable beauty industry are admirable.
Their products are formulated with natural and organic ingredients.
Their products are formulated with EWG green-rated ingredients and free from harmful ingredients.
They use only recyclable packaging mostly glass packaging to reduce the use of virgin plastic.
We recommend Aromatica to those people who:
Loves aromatherapy such as Lavender, Rose, Rosemary, Mint, etc.
Loves natural and organic products.
Cares about sustainability in beauty products.