Receive reward points for every dollar spent on The Sesame Shop and redeem for cash off your next order.

Register
500 Points
Register an account and you'll earn 500 points which you can use straight away! That's $5 off instantly!

purchase
2 points per dollar
Place an order and you'll earn 2 points for every dollar spent. Eg. if you spend $100, you'll earn 200 points.

write a review
50 points
Write a product review and earn 50 points. Help others to choose the best products based on your review!

Refer a friend
200 points
Let others know how good we are! Ask your friends to include your account's email address when placing their first order.
Go to "My Accounts" > "Reward Points" page and follow the instructions to convert your points into instant coupons. Apply instant coupons at Check Out.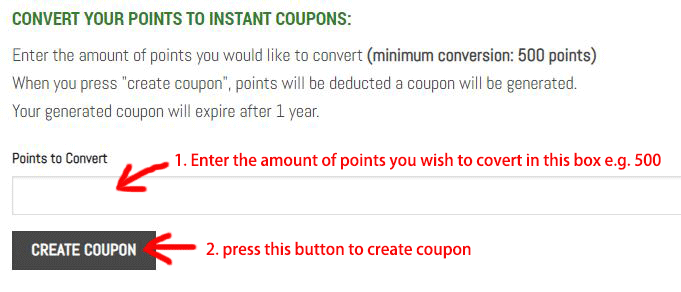 *Fine Prints
Reward points for "purchase an order" will be calculated based on the total cost of the order excluding shipping cost and discounts. Points will be credited to your account after the order is completed.
Due to the way order totals are calculated, there may be times where a slight discrepancy happens between the points awarded and the total spent. In this case, feel free to contact us for manual adjustments.
Reward points for "refer a friend" will be credited to your account after your referee completes their first order. Your referee must include your account email address at the time of checkout under "How did you hear about us?", then choosing "A friend (enter referral email)".
Reward points for "write a review" only applies once per product and a maximum of 8 reviews per day.
Points do not expire, unless noted otherwise.
To use points, you must convert the points into coupons in your account first. Coupon codes can be retrieved from the "Point History".
The minimum amount for each conversion is 500 points.
Generated coupons are valid for 1 year.
Reward points is our way of saying thank you, please do not abuse it. We reserve the right to adjust your reward points or cancel your order if we found you're not using it rightly.