If you're a fan of Korean beauty products, you'll want to know about Mixsoon. This Korean beauty brand has gained popularity for its skincare products due to its simple formulation through the use of active ingredients. There are many brands out there that establish themselves as "minimalistic" or have products with a single ingredient. What sets Mixsoon apart from other Korean beauty brands is its focus on the quality of its raw ingredients. The quality of raw ingredients in skincare products links directly to the product's efficacy, but more importantly, good quality ingredients are less likely to have adverse effects on the skin. For example, a low-quality ingredient could have higher levels of chemical toxins which could accumulate in the skin or body over long-term use. Unfortunately, the current beauty industry does not provide transparency in the quality of raw ingredients they use, therefore it's difficult to tell. However, as a general guide, I would avoid products that are unbelievably cheap.
Mixsoon, on the other hand, has a reputation for using good quality ingredients in its skincare products. They conduct toxins tests to ensure their products are safe to use. Mixsoon has the brand philosophy of "Healthy skin starts with good ingredients" and most of their products contain only one ingredient. They use only the effective ingredients in their products and cut out everything else that's unnecessary.
We fell in love with Mixsoon after trying out a couple of their star products. In this blog post, I'll dive into the best-selling products from Mixsoon and our thoughts on them.
About Mixsoon
Mixsoon is a Korean beauty brand that was founded in 2019. The brand's philosophy is based on the idea of "mixed soon," which means that their products are designed to be mixed and matched to create a personalised skincare routine tailored to your unique needs. Mixsoon believes in good ingredients, reflected in the "soon" part of the brand name. "Soon" means pure and clean in Korean, which demonstrates Mixsoon's philosophy towards using the best quality raw materials.
Most of Mixsoon's products are made with a single active ingredient in a water-free formula. They are free from harsh chemicals, parabens, and synthetic fragrances. The brand takes an eco-friendly approach to its packaging, using simple packages made from recyclable materials and are easily recyclable after the product is used up.
Mixsoon Master Serum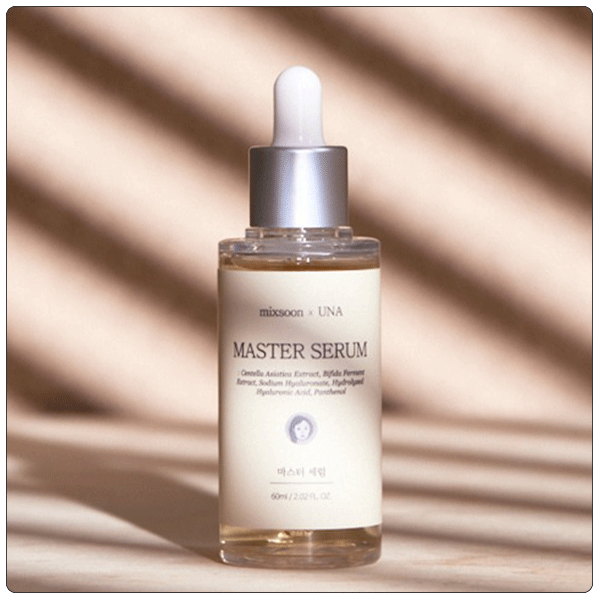 Mixsoon Master Serum is the first product I tried from Mixsoon and it was a real surprise. This product was a collaboration with one of my favourite Korean skincare youtuber, UNA, who developed the serum with Mixsoon and then expanded it to an entire skincare line. The Master Serum is the core product of the line. It's a multifunctional serum containing 5 active ingredients: Centella Asiatica Extract, Bifida Ferment Extract, Sodium Hyaluronate, Hydrolyzed Hyaluronic Acid and Panthenol. UNA explained the logic behind using these five ingredients in this video. Basically, the five ingredients create a synergy effect whereby the benefits of the raw ingredients are multiplied. UNA described the Mater Serum as a product to use if you've tried everything else and nothing works. I would recommend this product to anyone who wants to build a solid foundation of good skin.
The serum stabilises the skin, making it stronger and healthier in all aspects including tone, texture and elasticity. As a result, you'll find the skin soft, smooth, plump and radiant. I like how she incorporated Bifida Ferment Extract into the barrier-building serum, which enhances the anti-aging effect. It is often difficult to find products with this combination.
The texture of this product is lightweight, almost water-like. It absorbs quickly into the skin and makes it feel fuller and plump. You can use the serum all year round, day and night. If you're only going to purchase one product from Mixsoon, pick the Master Serum.
Mixsoon Bean Essence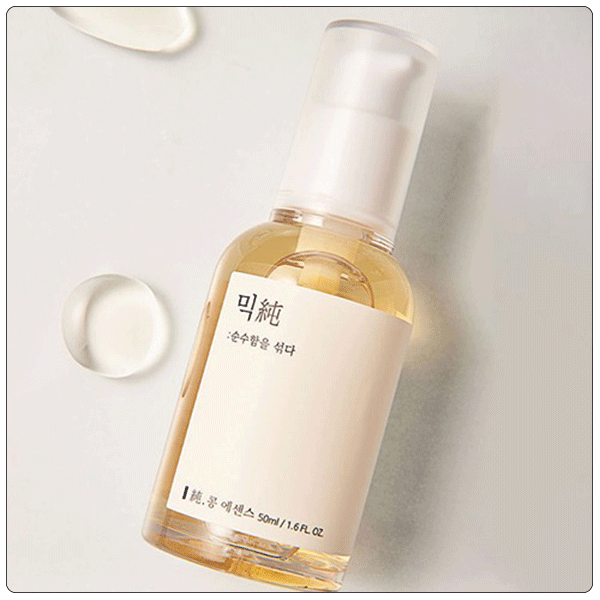 I tried this product at the same time as the Master Serum. These two serums are very different. The Bean Essence has a stringy sticky texture from the fermented soybean ingredient and has been marketed as a sebum remover in addition to the usual anti-aging effects associated with fermented ingredients. The enzymes in fermented soybean can help gently exfoliate the skin, removing dead skin cells and promoting cell turnover for a brighter, smoother complexion. To use it for exfoliation, simply apply a small amount of serum to the nose area and massage gently in circular motions, then rinse it off with lukewarm water. The skin feels soft and smooth afterwards. Alternatively, you can let the serum absorb into the skin without washing it off.
I tend to use the Bean Essence as a normal serum, which delivers great hydrating and anti-aging benefits. Fermented soybean is rich in antioxidants such as isoflavones, which can help protect the skin from damage caused by free radicals. When using it as a serum, the gentle exfoliation effect still occurs and I find my pores are clearer with fewer blackheads. The serum will be great for the wintertime, as it provides intense hydration and nourishment, keeping the skin moist and plump.
Mixsoon Heartleaf Essence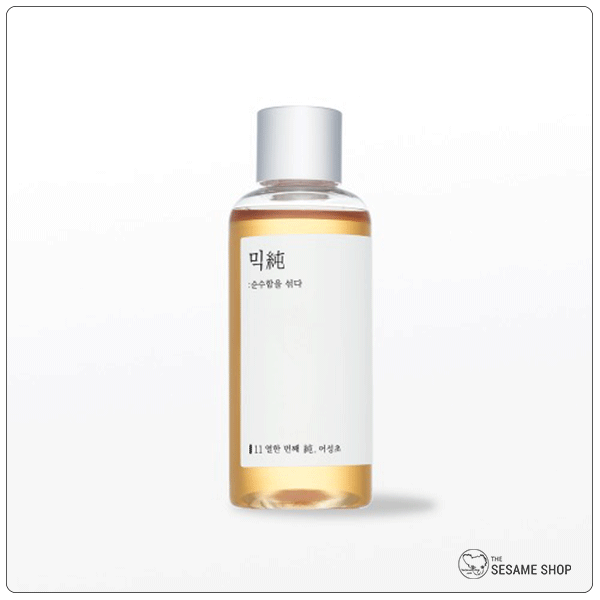 Mixsoon Heartleaf Essence is the third product I tried from Mixsoon. It is made with 100% fermented heartleaf extract. Heartleaf, also known as Houttuynia Cordata, is a plant native to Southeast Asia that has been used for medicinal purposes for centuries. It has anti-inflammatory and anti-bacterial properties which help to soothe and calm irritated skin and reduce the growth of bacteria, therefore is a must-have for people with sensitive or acne-prone skin. Heartleaf essence is also rich in antioxidants, moisturising and brightening to the skin.
Mixsoon's Heartleaf Essence is extracted at low temperatures to preserve the nutrients in the raw ingredients. When I use the essence, my skin feels immediately calmed, soothed, hydrated and softened. Over time, my skin feels stronger and doesn't break out as much. The essence is effortless to use, you can use it in place of your regular toner, straight after cleansing, followed by a serum and a moisturiser.
Summary
Mixsoon rose out of a highly competitive skincare market in Korea for good reasons. In fact, it has become our favourite Korean skincare brand. We love its approach of using good quality raw ingredients and can certainly feel this through its products. Its products are simple, yet effective, caring for a myriad of skin issues whilst building a solid base with a strengthened skin barrier. As UNA said, if you have tried many skincare products and were disappointed, Mixsoon is the one that'll surprise you.
Related Posts