In the previous post, we explored the transformational benefits of Niacinamide to the skin. How it can improve the skin's texture, tone and radiance. In this post, I'm going to review the Tia'm Vita B3 Source, which is a high content niacinamide serum made with 10% Niacinamide and 2% Arbutin.
Prior to Tia'm, I've used The Ordinary's 10% Niacinamide, which left my skin dry and sensitive. Hence, I was hesitant to try another high content Niacinamide serum. However, the combination of 10% Niacinamide with 2% Arbutin is too enticing so I decided to give it a go. I was surprised that the Tia'm Vita B3 Source wasn't sensitising at all, it was hydrating and soothing, the typical feeling of a Korean skincare serum.
Packaging
★★★★★
Tia'm Vita B3 Source comes in an opaque glass dropper bottle. The dropper applicator is made with glass. I prefer glass over plastic, glass is non-reactive and better for the environment. The applicator is easy to use and durable. Each bottle is 40ml, a bit larger than your usual 30ml serums, making it good value.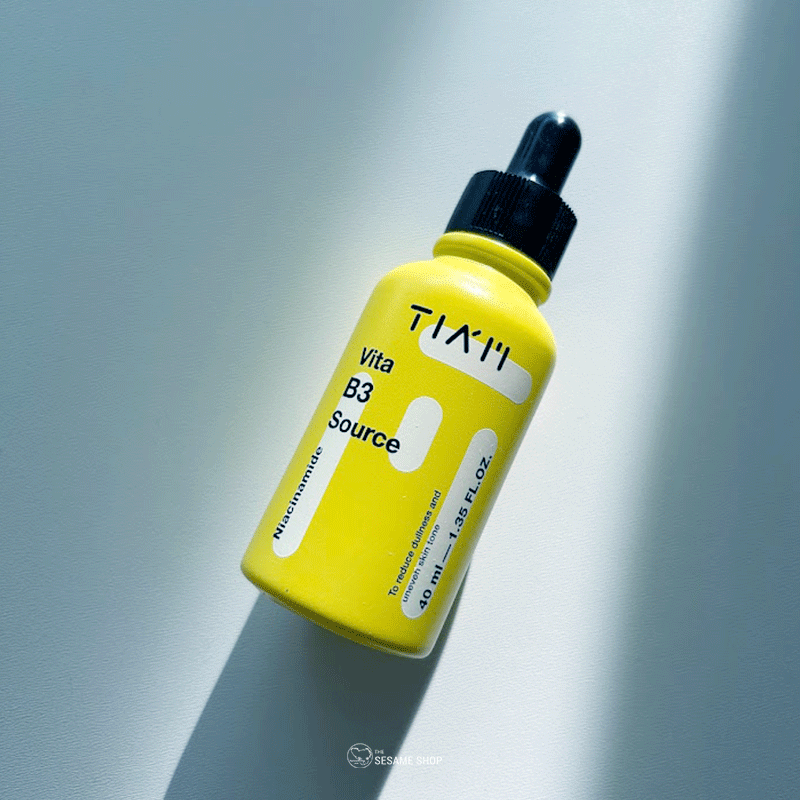 Ingredients
★★★★★
Water, Niacinamide(Vitamin B3; 10%), Butylene Glycol, Arbutin(2%), Allantoin, Dipotassium Glycyrrhizate, Lindera Erythrocarpa Extract, Cornus Officinalis Fruit Extract, Geranium Thunbergii Extract, Hydroxyethylcellulose, Sodium Hyaluronate, Methylpropanediol, Laurylpyridinium Chloride, Chlorphenesin, 1,2-Hexanediol
The ingredients list is relatively short and clean. The effective ingredients Niaciaminde and Arbutin are top on the list, along with humectants including Butylene Glycol and Dipotassium Glycyrrhizate. Allantoin hydrates and soothes the skin. Plant and fruit extracts are included to help with soothing and antioxidation. At the bottom of the list, there's Hyaluronic Acid, solvents and preservatives.
The formula is free from fragrance, parabens and essential oils.
Colour
The serum is colourless.
Texture
★★★★★
The texture is quite light for a serum. When spread out on the skin, it turns into a watery texture. The serum takes some time to absorb and leaves the skin slightly tacky after it's absorbed.
Application
★★★★★
I take about 3 drops and apply to the skin with my palms, in circular motion. It takes a few seconds to absorb. I then follow with a moisturiser.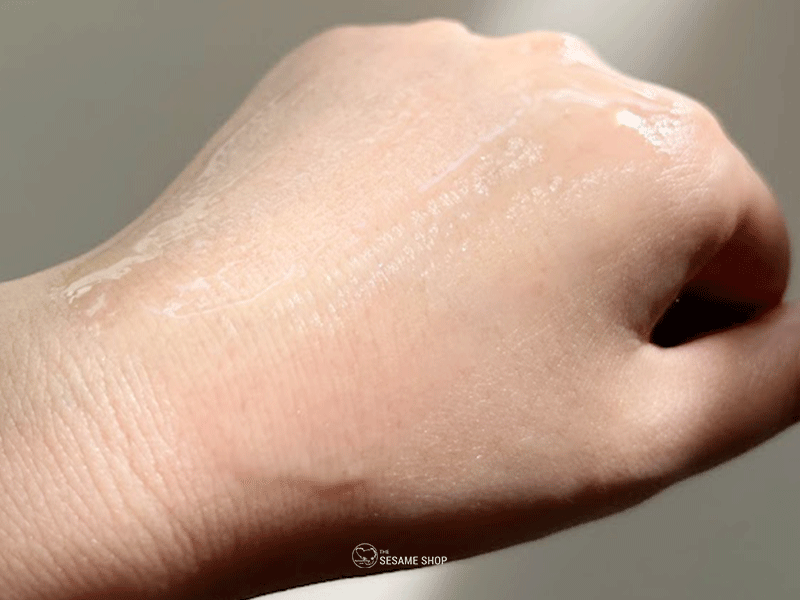 Results
★★★★★
My skin feels plump, brightened and clear when using this serum. I feel Tia'm Vita B3 Source is a lot more hydrating than The Ordinary. It leaves the skin soft, smooth and elastic. My skin was not sensitised or reacting at all. I have several dark spots on the top of my cheek bone, which are under good control when I use this serum.
Price
★★★★★
Tia'm Vita B3 Source retails for 18,000 Won (~21AUD) for 40ml of product. It's very well priced for this kind of serum.
Verdict
If you're looking for a high content Niacinamide serum, or looking to control your hyperpigmentation, go for Tia'm Vita B3 Source.
Where to purchase?
Related Posts